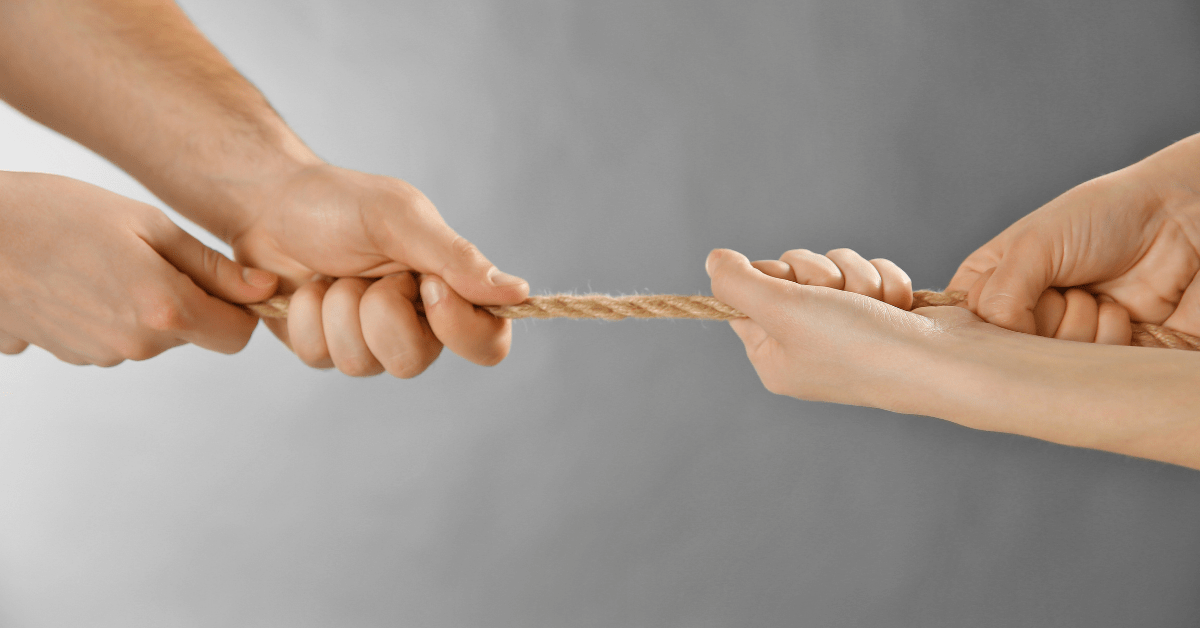 ◉ Wiesz, ostatnio myślę coraz częściej o zmianie pracy.
⨀ Dostałem propozycję nowej pracy, ale raczej mnie nie interesuje.
◉ Co Ty znowu wymyślasz? Czasy takie nieprzewidywalne.
Szanuj to co masz. …
⨀ A dlaczego nie chcesz przyjąć tej propozycji?
Może, w końcu spłacilibyśmy ten nieszczęsny kredyt.
Zmiana, zależnie od wieku i relacji w jakich jesteśmy to często projekt rodzinny lub partnerski. Chcielibyśmy i powinniśmy "przegadać" nasze pomysły
lub propozycje, z kimś kto nas zrozumie i dobrze nam życzy.
Tylko, że często pojawiają się emocje. Wzorce postępowania, schematy.
Trudno o bezstronność, tym bardziej, że efektem zmiany lub jej braku obdarujemy osoby, z którymi jesteśmy w relacji.
Opinie, czy argumenty jakie otrzymujemy od drugiej – bliskiej – nam osoby, są wyrazem racji właśnie tej drugiej osoby. Paradoksalnie, bywa tak, że im więcej dobrych intencji tym gorsze rezultaty. Czasami brakuje zrozumienia i empatii. Możliwe, że druga osoba – nie ze złej woli – po prostu nie potrafi nam pomóc.
Zależnie od relacji, jakie mamy z partnerką czy partnerem, rodzicami czy rodzeństwem, bywa tak, że nasi sojusznicy stają się oponentami.
Pomimo dobrych intencji.
Jeżeli decyzja, jaką mamy do podjęcia, jest znacząca, może warto ją rozważyć z drugą osobą.
Popatrzymy z różnych perspektyw, bez filtrów, które zaciemniają lub rozjaśniają obraz.
Ściągnijmy ciężar przeszłości i obawy przed przyszłością.
Dotrzyjmy do głosu swojego serca i rozumu.
Ale zobaczmy też, wszystkich interesariuszy zmiany.
Przyłóżmy do tego nasz system wartości.
Dopóki to tylko rozważania, nie ponosimy żadnego ryzyka. Wyobraźmy sobie jak by to było jeżeli wprowadzimy zmianę, a co będzie jeśli się nie uda?
Co jeszcze mogę zrobić?
Jakie są fakty, jakie zagrożenia, a jakie szanse?
Może potrzebujesz zmiany i to jest ok, a może właśnie nie, lub nie jesteś na nią gotowy/-a i to też jest ok.
Jest nieskończenie wiele możliwości.