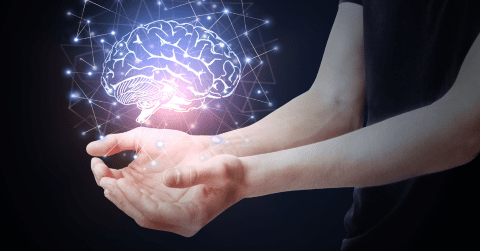 Zainspirowany książką Susan Dawid "Sprawność emocjonalna"
"Czy czerpiesz radość i satysfakcję z tego co robisz?
Co jest wyrazem tego, co dla Ciebie ważne – Twoich wartości?
Gdy jesteś całkowicie szczery ze sobą, cze wierzysz, że możesz odnieść sukces?
Jestem zdeterminowany czy niemądry?"
Pracując z klientami w ramach procesu life coachingu, często mierzymy się z tematem sprawności emocjonalnej. 
Kiedy otrzymuję zgodę, a klient jest gotowy, przyglądamy się różnym osobistym celom życiowym.
Te piękne procesy, w których mam zaszczyt uczestniczyć, otwierają i ukazują bogactwo oraz piękno ludzkiej różnorodności.
Niejednokrotnie, celem jest "pchnięcie swego życia do przodu".
Wiąże się to z wdrożeniem, swoistego planu działania.
I tutaj pojawia się kluczowy moment.
Czy założenia tego planu wynikają z przekonania, że tak trzeba?
Czy ktoś ode mnie tego oczekuje?
Czy muszę to zrobić?
Czy dlatego, że chcę, że jest to dla mnie ważne i zgodne z moimi wartościami. Czy znam swoje wartości i żyję w zgodzie z nimi?
Zmiany życiowe pociągają również za sobą "koszty". Dlatego przyglądamy się również czy i jaką cenę, moi klienci są gotowi zapłacić.
Czy warto zacisnąć zęby i walczyć aż do ostatniego tchnienia. Czy może lepiej przerwać i pozwolić odejść dotychczasowym sposobom funkcjonowania.
Wiele razy wszyscy widzieliśmy ludzi, obstających przy niedziałających i niesatysfakcjonujących podjętych decyzjach.
Często powodem jest strach przed przyznaniem się do błędu, albo zgoda na ewolucję poglądów.
A może z jakiś powodów, to niewygodne, ale bezpieczne i znane środowisko jest dla mnie użyteczne.
Każdy sam musi wziąć odpowiedzialność za swoje decyzje. Rozwiązania są w nas – nie na zewnątrz.
Zbyt długie zwlekanie aby, spojrzeć nagiej prawdzie w oczy, czasami kosztuje zbyt dużo. Jednak za każdym razem,
jest to tylko i wyłącznie osobista decyzja, każdego człowieka.
Korzystajmy z umiejętności, traktowania rezygnacji czy zmiany, nie jako porażkę i poddanie się, a raczej jako nowe szanse i możliwości które z tego płyną.
Jeżeli masz trudne decyzje do podjęcia i chcesz się im przyjrzeć, albo chcesz "pchnąć swoje życie do przodu" – zapraszam na bezpłatną i niezobowiązującą konsultację. Po której Sam/Sama zdecydujesz co dalej.