Odszukaj siebie - wewnętrzne blokady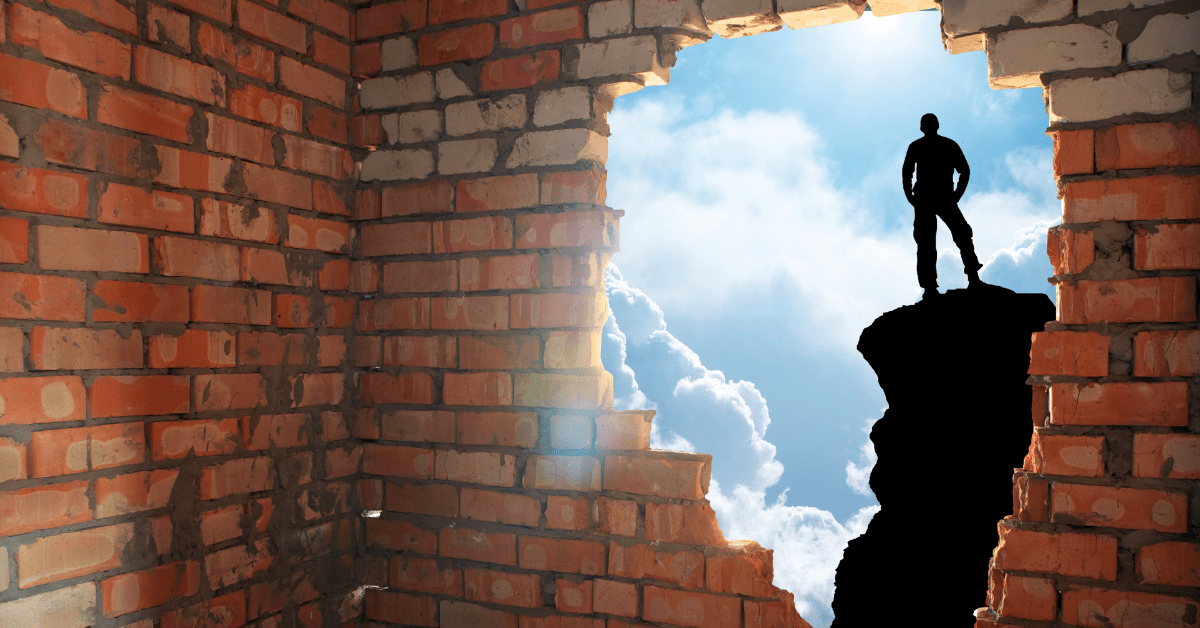 Chciałbym/chciałabym coś zmienić w swoim życiu. Chcę rozwinąć moją firmę. Chcę zmienić pracę, awansować.
Pragnę dobrej i szczęśliwej relacji. Szukam stabilizacji, spokoju, dobrego balansu między życiem prywatnym i zawodowym.
Chcę się spełniać i żyć w zgodzie z moimi potrzebami.
To niektóre z celi, które moi klienci przynoszą ze sobą na początek procesów rozwojowych.
Kiedy, zaczynamy wspólnie przyglądać się założeniom, okazuje się, ze pierwotne cele ulegają modyfikacji.
Czasami z życia zawodowego wkraczamy w obszary osobiste, a czasami odwrotnie.
Każdy proces jest podróżą w głąb człowieka. To tam znajdują się osobiste potrzeby, wartości, którymi chcemy się kierować w życiu.
Tam możemy odnaleźć nasze predyspozycje, talenty i odnieść to do kontekstu i środowiska w którym żyjemy.
Każdy z moich klientów jest wyjątkowy, z jakże różnym bagażem doświadczeń.
Z całą paletą osobistych przekonań.
Z pozycją, którą wypracował sobie w życiu zawodowym.
Ale też i z wieloma wewnętrznymi blokadami. Mniej lub bardziej uświadomionymi.
Nasza osobista tożsamość jest wielokolorowa.
Często widzę jak wiele schematów, wzorców czy sugestii, zostało nam wpojonych.
Te nasze wewnętrzne programy w pewnym sensie stają się dla nas ramą życia, którą wypełniamy, tak jak potrafimy najlepiej.
Jednak czy w zgodzie ze sobą? Czyj scenariusz realizujemy?
Czy nasze myśli i przekonania są faktami? Czy one nam służą?
Procesy rozwojowe, które prowadzę z moimi klientami, są bardzo zindywidualizowane.
Bo każdy człowiek to oddzielna historia.
Staram się tak prowadzić moich klientów tak, aby odszukać realne powody konkretnych trudności.
Stąd forma spotkań przyjmuje różne warianty.
W niektórych sytuacjach jest to #mentoring, innym razem #coaching, a czasami #wsparciepsychologiczne.
Za każdym razem jest to jednak pomoc, która ma za zadanie ułatwić i przezwyciężać trudności natury osobistej, odkryć i pokazać inne perspektywy,
co finalnie ma prowadzić do polepszenia jakości życia.
🔴 Jeżeli myślisz o poprawie jakości swojego życia, jesteś otwarty/-a na pomoc – zapraszam na bezpłatną i niezobowiązującą konsultację. Sam/-a zdecydujesz
o współpracy. Link poniżej – Zapraszam.
#SprowazdamSzefów #KorporacyjnyRebeliant #ExecutiveCoaching #ZnajdżSiebie