Kontakt i konsultacja wstępna.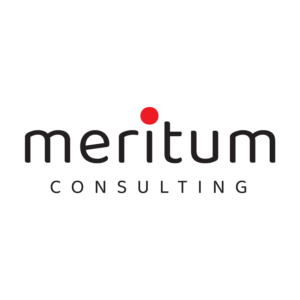 Meritum Consulting – Tomasz Rudnicki
Life & Business & Executive »
• Certyfikowany Mentor Kognitywny • Master Coach International Association of Coaching Institutes 
• Certyfikowany Business & Executive Coach • Biznesowy Partner i Doradca Strategiczny • Interim Manager
• Trener Biznesowy • Terapeuta Edukator Psychologii Doświadczeń Subiektywnych 
• Counsellor – wsparcie psychologiczne 
email: tomasz.rudnicki@coachmentor.pl
tel. (+48) 507 148 409
Jeśli jesteś zainteresowana/any współpracą ze mną
Zapraszam na 45′ – konsultację telefoniczną lub on-line (Zoom, Google Meet, Microsoft Teams lub inne)  
Chciałbym zrozumieć Twoje oczekiwania i potrzeby. Wspólnie ustalimy cel spotkania oraz jakie chcesz osiągnąć rezultaty
i korzyści.
Czego potrzebujesz i co będzie dla Ciebie skuteczne i użyteczne. 
Opowiem o tym kim jestem i jak pracuję, a także kim nie jestem i których metod współpracy nie stosuję. 
Odpowiem na pytania. Jeżeli na podstawie diagnozy sytuacji, nie podejmę się współpracy z Tobą, postaram
się zaproponować inne rozwiązania i jeśli zechcesz pomogę Tobie, skontaktować z innym znanym mi
–  ekspertem/ką  lub specjalistą/ką –  ze środowiska zawodowego, w którym pracuję. 
Koszt konsultacji wstępnej to 149 PLN. 
Jeśli jesteś zdecydowana/zdecydowany proszę o:
rezerwację wybranego terminu w kalendarzu https://coachmentor.pl/kalendarz
Otrzymasz email potwierdzający rezerwację terminu i zaproszenie do udziału w spotkaniu.
oraz o wpłatę kwoty 149 PLN, na konto:
Bank PKO BP nr konta 43 1020 5402 0000 0702 0414 7633
po otrzymaniu wpłaty, wystawię fakturę i wyślę na wskazany adres email. 
 Po konsultacji, zaproponuję Tobie dalsze kroki i możliwe rozwiązania.
Decyzja o tym, czy nawiążemy partnerską relację i rozpoczniemy współpracę należy do Ciebie. 
Jesteś zainteresowana/any współpracą? Zapraszam do rezerwacji 45' konsultacji on-line. Szczegóły w zakładce/Kontakt.
Koszt konsultacji wstępnej wynosi 149 PLN.